LOCATED:  CANCEL REQUEST FOR INFORMATION. MR. FIELDS HAS BEEN LOCATED IN THE SPRINGFIELD AREA. (4/6/2015 1715)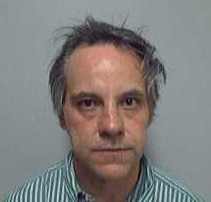 The Pittsfield Police Department is seeking to locate missing person, Mark J. Fields. Mr. Fields was reported missing on March 31st 2015. According to the reporting party, he was last seen in the middle of March. Mr. Fields is a 62 year old white male, approximately 5'9″ tall and 160 pounds. He has brown eyes and gray hair.
Mr. Fields does not drive and he resides on West Housatonic Street in Pittsfield.  Mr. Fields may frequent the local area churches and food pantries and his walk may be impaired with a limp. If you have any information regarding Mr. Fields or his whereabouts, please contact the Pittsfield Police Department at (413) 448-9700.